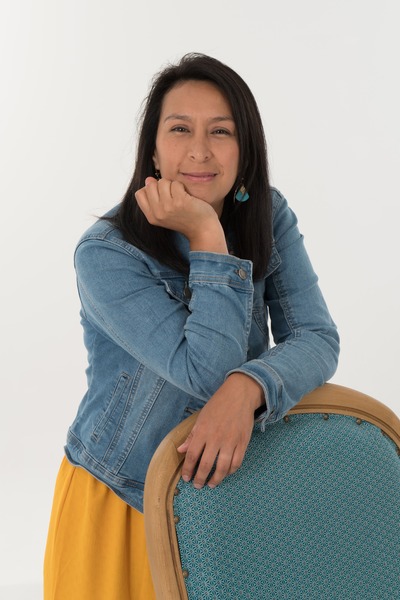 VOS UTILISATEURS
ont la
réponse
Cabinet de conseil
et laboratoire de tests utilisateur
au service de l'innovation
à travers des solutions collaboratives
DESIGN THINKING, Késako ?
Peut être traduit comme : Démarche Design ou Conception Créative.
C'est une méthodologie d'innovation qui sert à résoudre des problématiques avec l'utilisateur au centre de la démarche. Méthode élaborée à l'Université de Stanford aux États-Unis dans les années 1980 par Rolf Faste.
C'est une démarche collaborative où l'empathie, la créativité, la co-création, l'itération et le droit à l'erreur sont les piliers.
L'utilisateur
est au cœur
de notre
démarche
Nos prestations
Conception d'atelier
Animation d'atelier
Suivi
Restitution et conseil
Accompagnement
Le Design Thinking, plus qu'une mode :
« La créativité est contagieuse, faites-la tourner ! »
Albert EINSTEN
Le Design Thinking, plus qu'une mode :
« La créativité demande du courage »
Henri MATISSE
Le Design Thinking, plus qu'une mode :
« On n'épuise pas la créativité, plus on l'utilise, plus on en aura »
Maya ANGELO
Le Design Thinking, plus qu'une mode :
« Les gens ignorent le design qui ignore les gens »
Frank CHIMERO
Quelques chiffres clés
de rentabilité plus élevée que la concurrence pour les entreprises qui utilisent le Design Thinking dans leurs pratiques courantes.*
des entreprises affirment que le Design Thinking a amélioré la culture de travail au sein de leur organisation.**
de réduction du temps de lancement d'un produit ou service, ce qui a permis de réaliser des économies allant jusqu'à 872 000 USD$ et d'augmenter les bénéfices d'environ 1,1 million USD$ pour les grands projets.****
*Source : *Mckinsey : The business value of design **Source : The Current State of Design Thinking Practice in Organizations (Study Report No. 97) (p. 144)
***Source : IBM étude de cas 2019
Nos autres prestations
1
Espace co-coworking temporaire
Besoin d'un bureau pour quelques heures ou quelques jours ?
Un espace de bureau est toujours disponible pour une location temporaire.
Le partage est dans notre ADN !
2
Test utilisateur – UX Research
Des études préalables au lancement ou refonte d'un projet numérique.
Nous proposons diverses méthodes de recherche et une technologie Eye Tracker – Tobii Pro® afin de capter le mouvement de l'oeil pendant les tests.
3
Location d'atelier
pour workshop
Vous souhaitez mener un atelier pour vos équipes mais vous manquez de place, ou vous souhaitez simplement changer de lieu ?
Nous pouvons mettre à disposition l'espace atelier et la logistique afin que votre workshop soit un succès. Coffee break, plateau repas, matériel… On pense à tout !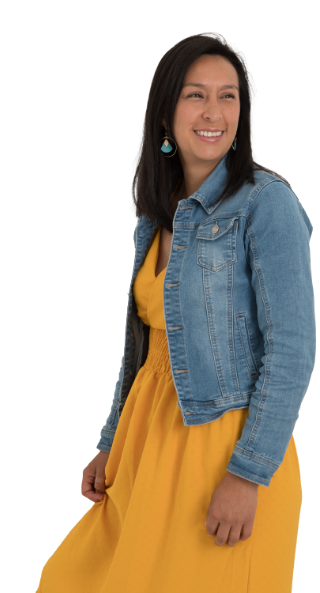 Ana Germain
UX Researcher / Design Thinker
J'ai commencé ma carrière dans l'univers de l'hôtellerie de luxe, puis j'ai a travaillé à l'UNIVERSIDAD DE LOS HEMISFERIOS en Équateur, mon pays d'origine, en tant que coordinatrice académique. Je suis arrivée à Château Gontier en 2015 où j'ai travaillé pendant 7 ans en agence de communication en tant que Chef de Projet print, web et webmarketing.

Issue d'une formation supérieure en marketing de services, puis un Master en Marketing, Direction et Consulting de l'Industrie Touristique à L'UNIVERSIDAD EUROPEA DEL ATLÁNTICO. Spécialisée dans la gestion de process et qualité totale à l'UNIVERSIDAD DE LA SABANA. Professional Diploma in UX Design par l'UX Design Institute de Dublin.
En parallèle, j'ai optimisé mes connaissances dans les techniques de conception et animation d'ateliers de Design Thinking et de l'intelligence collective à l'ESSEC Business School et Emy Digital.

Prête à accompagner des projets d'innovation en Mayenne et Pays de la Loire.